God has a calling and a purpose for each of His children; we have been Called to Greatness! This event is for adults 55+ to come together for a time of fellowship, inspiration, and learning about how to make the most of every moment.
Cost is $20 before, $30 after, September 25th
Special Guest Speaker: Jim Denison, PhD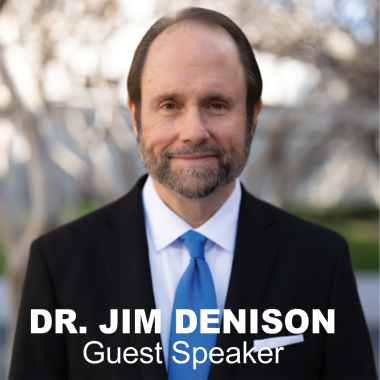 Jim Denison, PhD, is a cultural theologian and the founder and CEO of Denison Ministries. Dr. Denison was raised in a family that was very loving and supportive, but with no spiritual life.At the age of 15, he was invited to church and heard the Gospel for the first time. He did not understand everything he heard, but saw something in these Christians he did not have...a sense of peace, joy & purpose. A friend gave him a copy of C.S. Lewis' Mere Christianity, and it changed his life. For the first time, he encountered someone who dealt with faith intellectually. Over time, God drew him closer and into an academic study of his faith. He received his Doctor of Philosophy degree in philosophy of religion and has pastored 4 churches. In 2009, he launched Denison ministries in order to devote himself full-time to answering cultural questions with Biblical truth and to help equip Christians to think biblically about contemporary issues so they can use their influence more effectively for Christ. He is also the author of over 30 books.
---
Talented Entertainer: Lyndy Phillips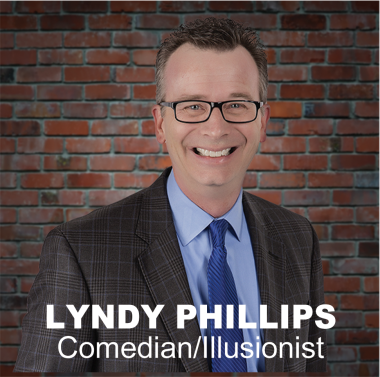 Lyndy Phillips is a funny entertaining speaker and comedy magician who recharges, renews, and refreshes audiences with his positive, upbeat presentations. He's highly entertaining with 100% clean humor, comedy magic, and audience involvement. Lyndy has a unique way of connecting with audiences that brings a smile and joy to people of all backgrounds and occupations. He loves bringing people together with laughter and leaving them less stressed, refreshed, and recharged.