WFM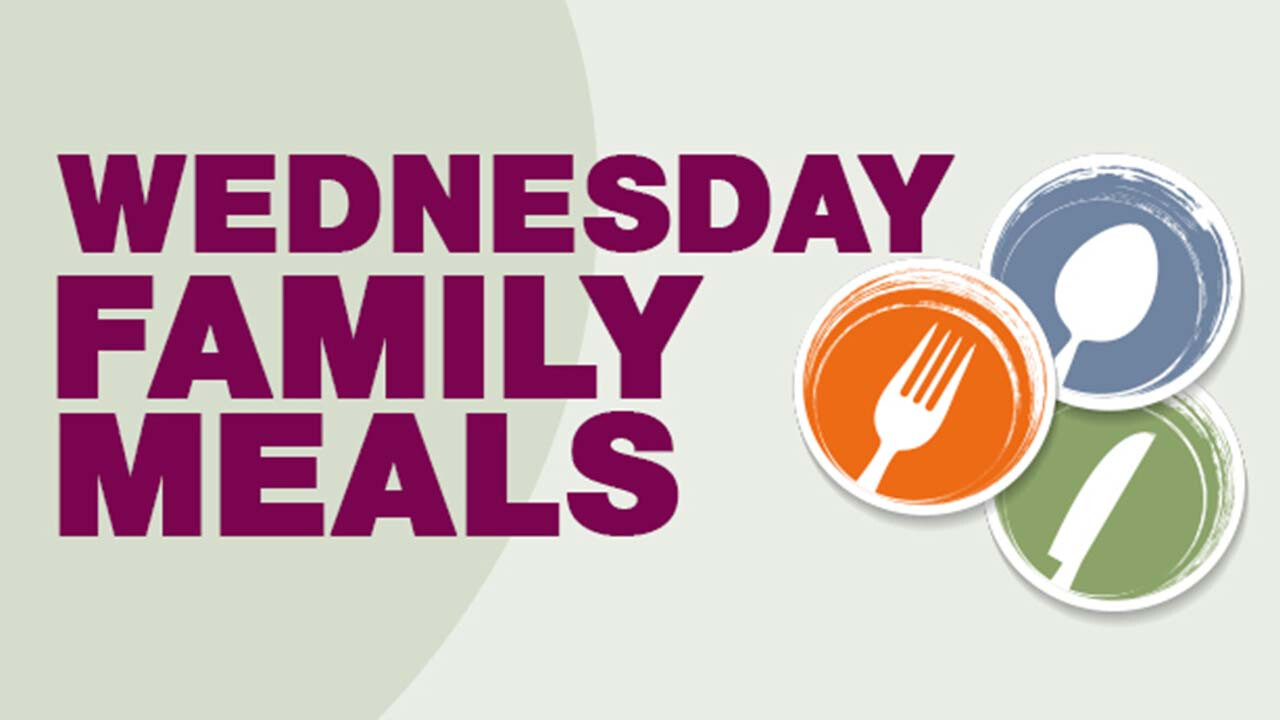 Wednesday Family Meal service begins at 4:45 pm in the Fellowship Hall. All meals include one dessert and a beverage. Credit and Debit cards are accepted.
Adult Meal $6 / Hamburger $4 / Salad Bar $3.50 / Family Plan $23
We ask you to RSVP from Thursday through Monday, prior to the meal on Wednesday. It helps with determining food preparation and avoiding waste.
Wednesday Family Meal Menu and RSVP links
April 27
Chicken Parmesan / Spaghetti, Green Beans, Tossed Green Salad, Garlic Bread, & Chocolate Cream Pie
RSVP 04/27
May 4
Taco Salad, Pinto Beans, Tossed Green Salad, Chip's & Salsa, & Tres Leche Cake
RSVP
May 11
Chicken Fried Steak, Mashed Potatoes / Gravy, Green Beans, Tossed Green Salad, Biscuit, & Apple Pie
RSVP
May 18
Spaghetti with Meat Sauce, Seasoned Corn, Tossed Green Salad, Garlic Bread, & Carrot Cake
RSVP
May 25
Brisket, Pinto Beans, Corn on the Cob, Tossed Green Salad, Corn Bread, & Apple Crisp
RSVP
June 1
Meatloaf, Macaroni & Cheese, Green Peas, Tossed Green Salad, Honey Wheat Roll, & Coconut Cake
June 8
No Meal / VBS,
June 15
Spaghetti with Meat Sauce, Green Beans, Tossed Green Salad, Garlic Bread, & Chocolate Chip Pie

June 22
Brisket, Baked Beans, Potato Salad, Tossed Green Salad, Honey Wheat Roll , & Peach Pie
June 29
Chicken Fried Chicken, Mashed Potatoes / Gravy, Broccoli, Tossed Green Salad, Biscuit, & German Chocolate Cake