WFM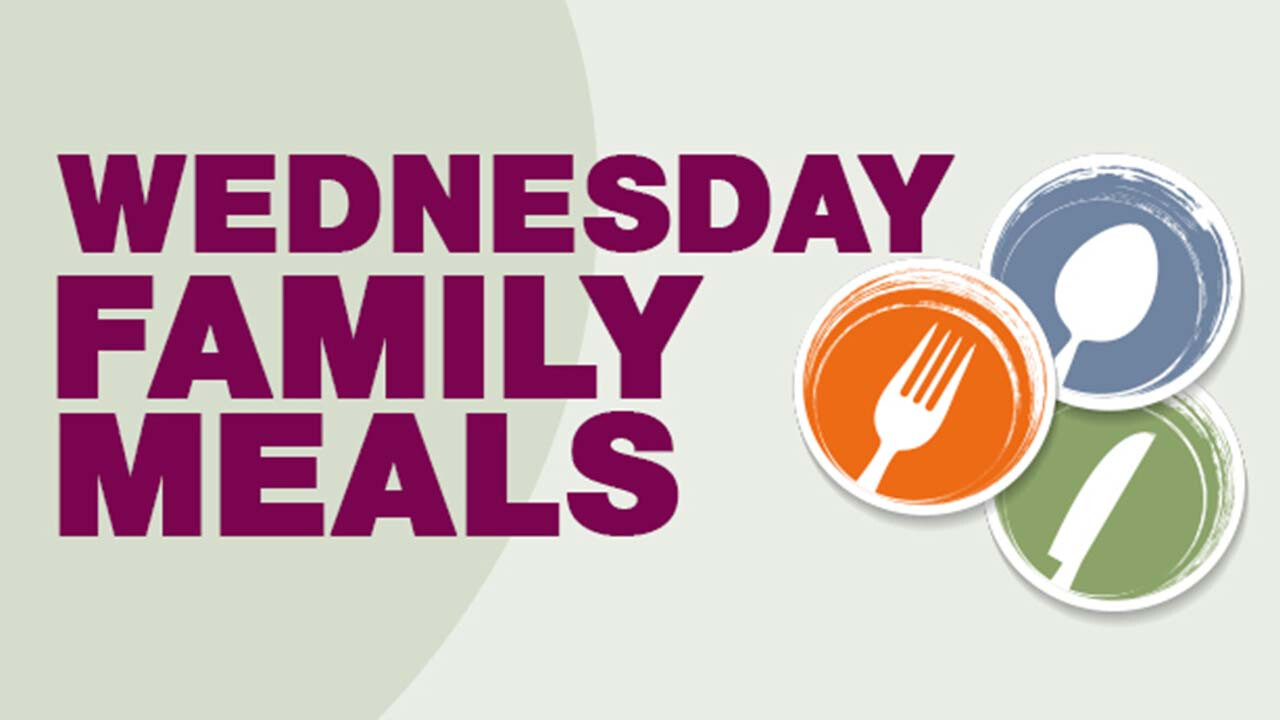 Wednesday Family Meal service begins at 4:45 pm in the Fellowship Hall. All meals include one dessert and a beverage. Credit and Debit cards are accepted.
Adult Meal $6 / Hamburger $4 / Salad Bar $3.50 / Family Plan $23
Wednesday Family Meal Menu
You may choose from the menu below or a Chick-fil-a Sandwich, Waffle Fries, & Cookie. The Chick-fil-a option is limited to first come due to limited quantities.
January 18 Chicken, Tetrazzini, Green, Beans, Tossed, Green, Salad, Garlic, Bread, &German Chocolate Cake
January 25 Fried, Fish, French, Fries, Cole, Slaw, Tossed, Green, Salad, Honey, Wheat, Roll, & Key Lime Pie
February 1 Chicken Fried Steak, Mashed Potato / Gravy, Green Beans, Tossed Green Salad, Biscuit, & Banana Cake
February 8 Chicken Enchiladas, Spanish Rice, Refried Beans, Tossed Green Salad, Tostadas / Salsa, & Tres Leches Cake
February 15 Meatloaf, Macaroni and Cheese, Broccoli, Tossed Green Salad, Tossed Green Salad, & Red Velvet Cake
February 22 Spaghetti with Meat Sauce, Green Beans, Tossed Green Salad, Garlic Bread, & Carrot Cake