Generations Luncheon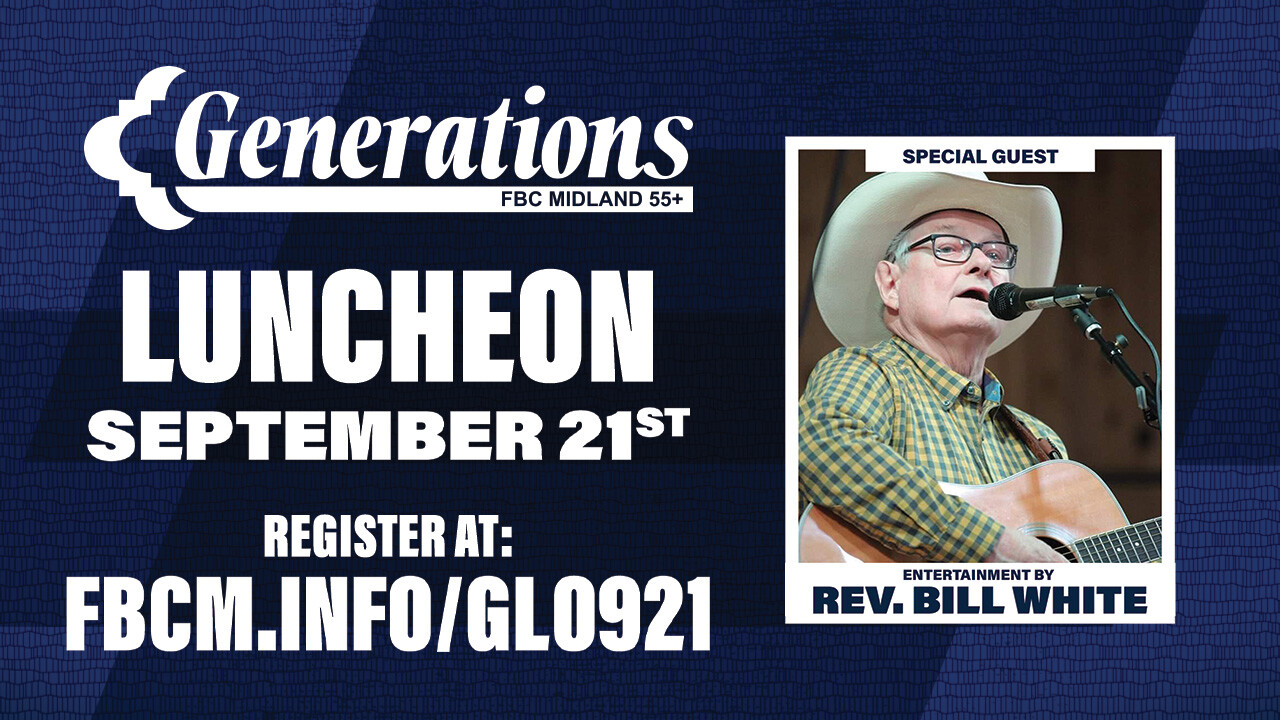 Bill White has pastored churches in Texas for 45 years, including Springtown, Crowley, Orange, Victoria and Dallas-Fort Worth. Following what he thought was retirement, he became pastor of the Ranchhouse Cowboy Church in Maypearl in 2018. He is beginning to develop a course of theological studies for Cowboy Up International Ministries, a church planting ministry.
Bill and his wife, Vicki, grew up in Carrollton, Texas. He went on to get his degree from Baylor University, then a Masters and Doctorate from Southwestern Seminary in Fort Worth. In addition to multiple associational and Texas convention assignments, he served as a trustee of Dallas Baptist University and for Baptist Hospital, Beaumont. He has preached in venues across the US and in several foreign countries, including Canada, Argentina, Brazil and India. Vicki, a TCU graduate, is a retired elementary school teacher. They have two daughters, both of whom are nurses.
Bill has a love for country music. He served on the original Advisory Board of the Texas Country Music Hall of Fame in Carthage. He has recorded six albums--four "classic country" and two gospel. He was a regular for years on the Red Oak Opry. In 2007 he was named Entertainer of the Year by the Texas Country Music Association. His mom was a church pianist and his dad's sister, Mary, was married to Jim Reeves.