Welcome to The AB!
The First Baptist Church Activities Building (More commonly referred to as "The AB") is a 25,000 square foot recreational facility that has a lot to offer to both FBC Members and the community as well.
Activities Building Hours:
Monday-Friday 8am-8pm
Saturdays 9am-5pm
Wednesday Closed after 6pm
Closed Sundays
---
Reservations
The AB is split into several areas that are used for all kinds of events throughout the year. When these areas are not committed to our many leagues and camps, they are available for reservation. We receive a lot of reservation requests and are often booked 1-2 months in advance, so please plan accordingly if you are looking to make a reservation! FBC Members may make a reservation at no cost, while non-members may also call to make building reservations there will be a fee and a deposit required.
For all reservation info and requests, contact Amy at: 432-683-0648 or
---
Let's take a tour of The AB
Basketball Gym and Weight Room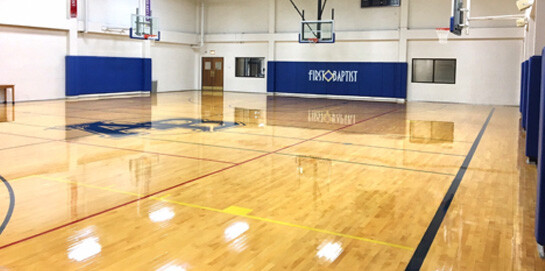 Basketball Gym
The Activities Building basketball court sports 6 full backboard goals and is also capable of hosting Volleyball and Pickleball nets as well. When the gym is not reserved for events, it is open to FBC Members for open play basketball. This Gym is also where we host our Upward Basketball League! Upward Basketball is for grade-schoolers from 1st-6th grade. Sign-ups for Upward take place in September with the league running from December-February.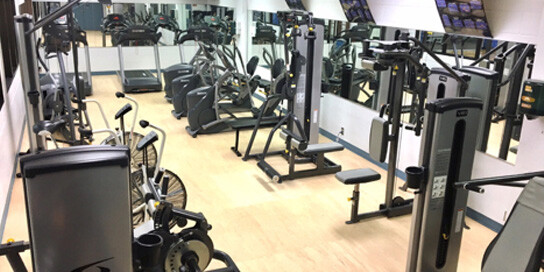 Weight Room
Our weight room is open only to FBC Members and features:
• 3 True Treadmills
• Cybex Weight Machines
• Recumbent Stationary Bike
• Diamondback Stair Stepper
• Concept 2 Rowing Machine
• Precor Elliptical Machine
• Dumbbells
---
Solid Rock Diner and Game Room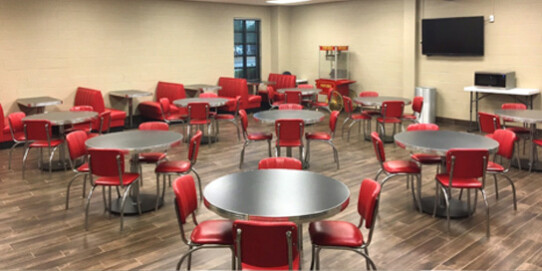 Solid Rock Diner
The Activities Building Diner is the home of The Solid Rock Café, a restaurant service that's open to the community for lunch every weekday from 11:30am-1:30pm.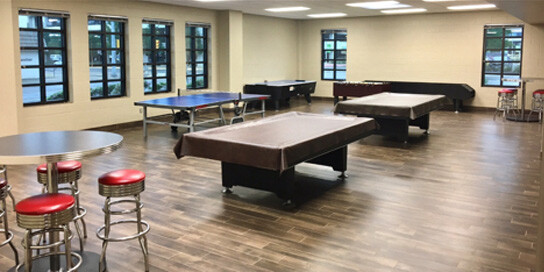 Game Room
Our Game Room is also open anytime the building is open! It features 2 pool tables as well as Table Tennis, Air Hockey, Foosball, and Carpetball.
---
TV Room and Playground
TV Room
Our TV room is the perfect place to reserve for a lunch meeting during week! Not only can you have attendees order their lunch down the hall at the Solid Rock Café, but you can have a private space equipped with 2 Whiteboards and an extra-large HDTV for presentations as well.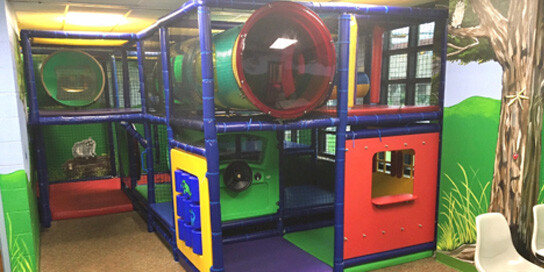 Playground
Directly Adjacent to our TV room come our Playground room which is great for entertaining kids 3rd Grade and below!
---
Skating Rink and Party Room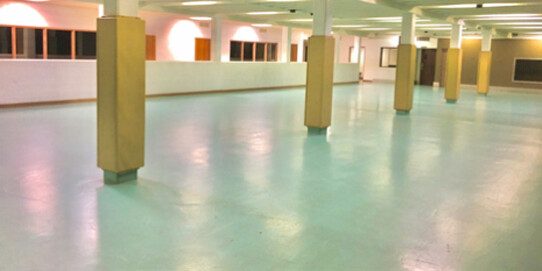 Skating Rink
Finally on our Activities Building tour comes our unique skating rink! This is a very popular area is a great resource for making birthday parties extra special!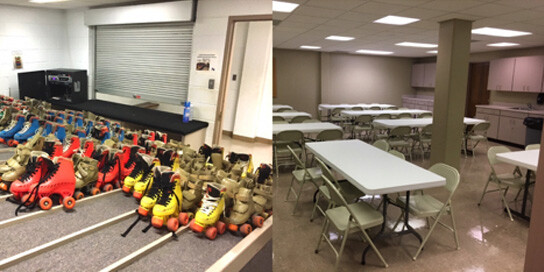 Party Room
When reserving this area, you will also have access to our skate room (with a variety of 2x2 skates) and a party room with lots of space too.